Bini educators combine our everyday experience, solid information and humor to create a baby care class that will help you to thrive as new parents.
Bring your baby home feeling prepared and empowered with all the tools you need to support your child's health and happiness. Our class will equip you with everything from basic skills and hands-on infant care to the most utilized and effective parenting trends, providing guidance based on most current scientific information. Our goal is to help you feel confident in finding the most efficient and loving ways to soothe and bond with your baby as new parents.
IMPORTANT: It's not just about baby!  Happy Babies also have Happy Parents...
Our Baby Care 101 classes also include a thoughtful discussion on your first months postpartum, self care for parents, and what kind of support/help you really need as a new family.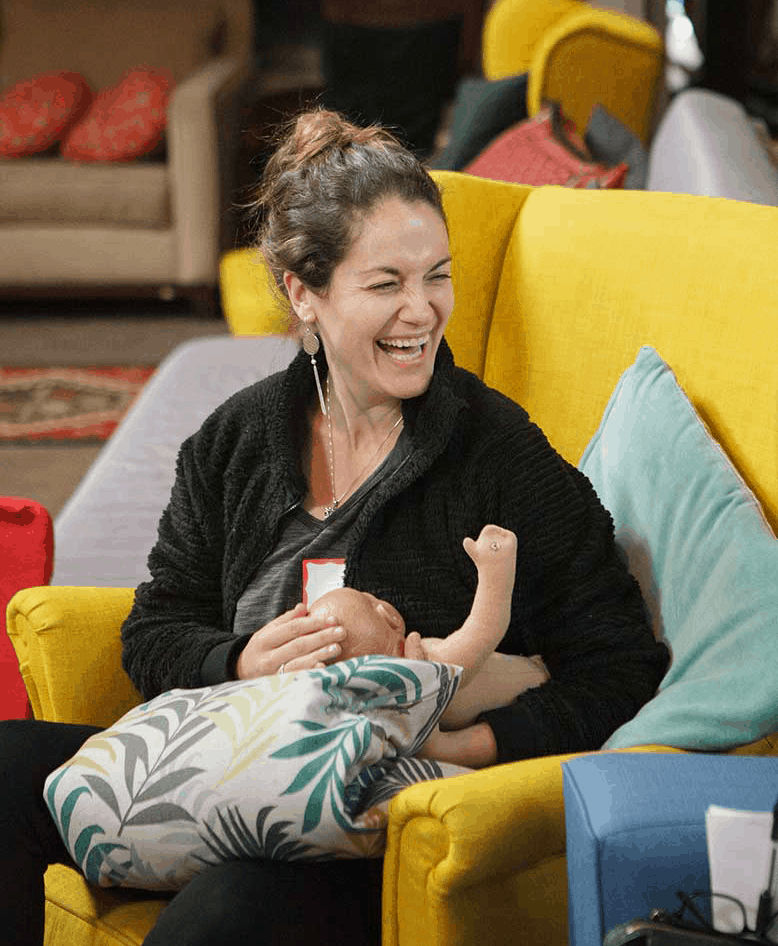 Topics & Practice Include:
ONLINE WORKSHOP DATES * $95
Saturday, September 5th (9am to 1pm)
Saturday, November 6th (9am to 1pm)
MEET YOUR TRAINER: Princess Estocia McKinney-Kirk
Princess Estocia McKinney-Kirk started her doula journey in 2012 and quickly found her heart was in serving the newborn family unit after birth with an emphasis on nurturing the mother. Several years and two children later, she felt called to share her experiences and joined Bini Birth's education team.
Princess believes in revolutionizing the postpartum experience by empowering parents!  After a baby is born, it is extremely vital the caretakers feel confident and supported and she is passionate about guiding families forward to a place of strength and confidence, and supporting them as they reclaim and restore themselves after the birth of a baby!
Princess Estocia McKinney-Kirk is owner and founder of Bellebind Inc.
Start your transition into parenthood feeling confident, empowered and in control of your birth and pregnancy.